In early 1995, when I first started investing and I was working at Cisco, the company was called one of the four horsemen of the Internet.
The four were Microsoft, Intel, Cisco and DELL (+1 Oracle). Nothing could stop them at that time. (DIMCO)
The four horsemen of 2000's were ignored because they were in China (BATS) – Baidu, Alibaba, Tencent and Sina (+1 – JD.com)
For the next decade the four horsemen (+1) were FAANG (Facebook. Apple, Amazon, Netflix, Google)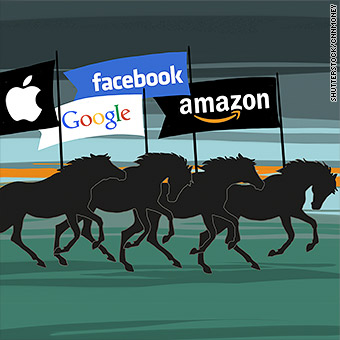 The four horsemen (+1) of Covid without doubt have been: Tesla, Zoom, Peloton, Docusign and Shopify.
The new horsemen (+1) of 2020 – 2030 are being formed right now. There are a few candidates.
Nvidia (AI and Chips)
Tesla (Electric cars)
Shopify (eCommerce)
Peloton (Connected fitness)
SEA Limited (Singapore)
Mercado Libre (Argentina)
Are there others you can think of? Message me on Twitter – @mukund