Applovin (NYSE: APP), operates both as: (1) a mobile advertising platform; and (2) a mobile video games publisher
Background
AppLovin was founded in 2012 by Adam Foroughi, John Krystynak, and Andrew Karam in Palo Alto, California. It counts more than 410M daily active users on its platform, while its apps consist of more than 200 free-to-play mobile games, including Word Connect, Slap Kings and Bingo Story.
In July 2018, AppLovin launched a gaming arm, Lion Studios, and acquired ad bidding company, Max. In February 2021, it agreed to buy Adjust to further expand its technology platform. Adjust makes tools that measure audiences and prevent fraud in mobile advertising. 
Market
Applovin appears well-positioned within the fast-growing, $189B mobile app ecosystem, operating at scale in aiding developers to manage, optimize, and analyze their marketing investments to better monetize their apps.
According to IDC, it should grow at a near 11%-CAGR over the next four years, reaching $283B in 2024. The universe of mobile game players
exceeds 2B worldwide and includes 1.3M apps.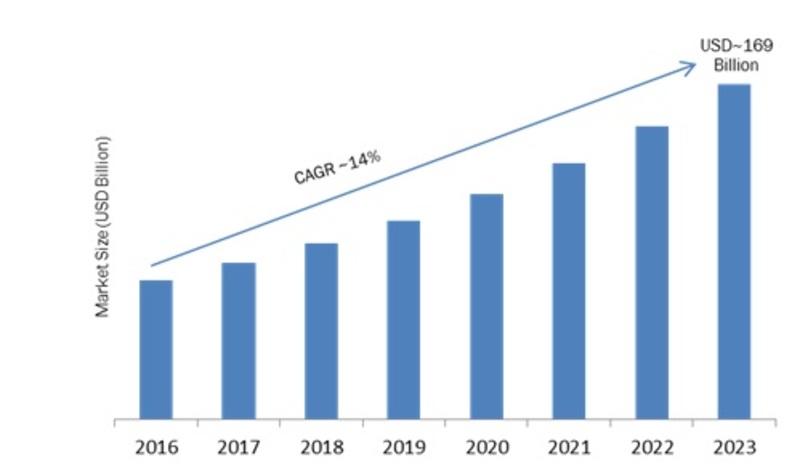 Industry
The mobile game monetization space is crowded with AdColony, Flurry and InMobi among its closest rivals. There are more than 4.8M mobile apps available on the Apple App Store and Google Play Store.
Product
Applovin's business model focuses on optimizing the marketing and monetization of apps for both third-party developers and its own mobile games.

Team
Adam Foroughi is the CEO and co-founder of AppLovin. Herald Chen, is president and chief financial officer.
Andrew Karam, VP of product and co-founder while Katie Jansen, is the chief marketing officer.
IPO
The AppLovin IPO raised $1.8B, giving it a market capitalization of $28B. Applovin is planning to sell up to 25M shares
Financials
2020 revenue surged by 46% to $1.45B while EBITDA grew 14% to $345M. AppLovin recorded a net loss of more than $125M last year. Cash on hand after IPO should total $2.2B ($1.7B of which is from net IPO proceeds) and there will be $1.7B of debt outstanding.
Valuation
EV/Revenue based on $1.45B in revenue and $28B in Market Cap implies 19X last twelve months and 14 Next twelve months. The stock is down 14% on IPO to $67.
Risks
The ad-tech market is highly competitive and include companies larger than Applovin including $FB and $GOOGL. It is also hard to come up with hit games that consistently engage audiences over time.
Applovin has been growing via acquisitions and integrating them over time will be a challenge. Finally, the dual class stock structure favors the current management team over shareholders.
Recommendation
I already hold $TWTR, $SNAP and $PINS besides $TTD in ad tech, so I am going to pass on $APP for now.