Double Verify $DV is a software company that ensures brand safety an detects digital advertising fraud for brands. DV was founded in 2008 by Alex Liverant and Oren Netzer in New York.
The company has about 650 employees and was acquired in 2017 by Providence Equity Partners.
$DV provides online media verification and campaign effectiveness solutions for brand marketers, agencies, advertising networks, demand-side platforms, exchanges, and digital publishers looking to ensure quality advertising environments, campaign transparency, and performance.
The marketing analytics software market was an estimated $2.7 billion in 2019 and is expected to reach $8 billion by 2027.
$DV technology platform provides advertisers with data and analytics that can be used to optimize the quality and return on digital ad investments.
$DV is raising $330M at the IPO, selling about 13 million shares on Thursday, April 22nd, 2021 for between $24 – $27 per share, implying a Market Cap of $4B – $4.5B, with 170M shares outstanding.
$DV has grown well through the pandemic, growing 34% to $244M in revenue from $183M in 2019. Is has 30% EBIDTA margins and recorded $79M in 2020. It grew from $104M in 2018 (+74% YoY).
$DV generates revenue in three ways:
$DV (1) Advertiser – Direct (44% of rev) Advertisers can purchase services to measure the quality and performance of ads
$DV (2) Via Demand Side or Advertiser – Programmatic (48% of rev) – Advertisers can purchase its services through programmatic platforms
$DV (3) Via Supply Side (9% of rev) – Supply Side Platforms use data analytics to validate the quality of their ad inventory and provide data to their customers.
$DV raised funding from investors including Blumberg Capital and IVP. 
Providence Equity Partners acquired a majority stake in DoubleVerify in 2017, and the company most recently raised a $350 million private equity round led by Tiger Global Management in October 2020.
The company counts more than 1,000 advertisers and partners on its platform.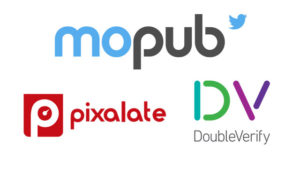 $DV competes with companies like Improvely, Integral Ad Science and Forensiq in the analytics and ad fraud detection space.
$DV IPO pricing range implies approx. 8.5x to 10.0x on 22E revenue and 27.0x to 31.0x '22E EBITDA.
$DV has partnerships with $TTD (Trade Desk), $GOOG (Google), $AMZN (Amazon), $ROKU (Roku) and $FB (Facebook), $SNAP (Snap), $TWTR (Twitter) and $PINS (Pinterest).
I am going to pass on this opportunity for now, but keep it on my radar for a few more months. Other companies to track include $MGNI (Magnite), $PUBM (Pubmatic) and $KBNT (Kubient) in the same space.