I am watching both Palantir $PLTR and Roblox $RBLX pretty closely to intiate new positions.
$RBLX – Roblox reported a 161% increase in quarterly bookings in the gaming platform company's first report since going public. Roblox's gaming activity surged amid the pandemic as more people played games like "Jailbreak" and "MeepCity," and spent more of the company's "Robux" digital currency for in-game purchases.
$RBLX posted a $0.46 per share loss on sales of $387M, +140% YoY. Daily active users (DAUs) jumped to 42.1M while users spent 9.7B hours on the platform, up 98% YoY.
$RBLX recorded $652.3 million in bookings, up 161% YoY while the average booking per daily active user was $15.48.
$RBLX managed to launch in China 6-12 months earlier than anticipated.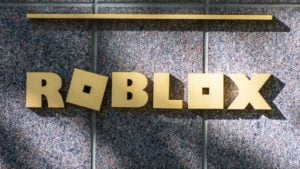 There were some concerns that Roblox's user growth trajectory would slow meaningfully in early 2021, as kids returned to school, sports, and playdates. That didn't happen much.
Wall Street analysts believe $RBLX stock is worth roughly $80 today. $RBLX stock is a great long-term investment opportunity to play the "Digi-Everything" megatrend.
What I like about $RBLX is the differentiated segment of users and their increasing engagement (DAU). This company is a cash printing machine.
$PLTR Palantir Technologies – The data analytics company matched Wall Street forecasts with quarterly profit of 4 cents per share, while revenue topped estimates. It also said it expected annual revenue growth of 30% or more through 2025.
$PLTR revenue jumped 49% to $341.2M from $229.3M a year ago, well ahead of analysts' forecasts of $332.2M.
$PLTR U.S. commercial revenue grew 72% year over year, while U.S. government revenue grew 83%.
$PLTR posted a first-quarter loss of $123.5 million, or 7 cents a share, vs. a loss of $54.3 million, or 10 cents a share, in the comparable year-earlier period.
$PLTR said during its earnings call that it will begin accepting bitcoin as a form of payment, and that it may begin holding the crypto on its balance sheet.
Average revenue per customer grew to $8.1M. In its fourth quarter report, the company said average revenue for 2020 came to $7.9M. As of this past quarter, Palantir has 149 customers.
For Q2 2021 $PLTR expects revenue of $360M, +43% YoY, and adjusted operating margin of 23%. For the full year, it expects adjusted free cash flow "in excess of $150M" and annual revenue growth of 30% or greater for 2021 through 2025.
Valuation-wise $PLTR is expensive. The shares trade at about 130X forward looking earnings and at nearly $35B in Market Capitalization about 28X 2021 revenue.
What I like about $PLTR is revenue growth is increasing, commercial customer growth is better (compared to government). The #BTC on balance sheet is interesting, but not very meaningful to my thesis.