$PCOR Procore is a software company that provides cloud-based construction management software that will IPO on May 20th, looking to raise $600-$650M at $60 – $65 per share at a Market Cap of $8.3B – $9B, selling 9.5M shares.
$PCOR provides software to construction companies for project management, construction planning, financial management and resource optimization.
$PCOR was founded in 2003 and is headquartered in California with about 1,900 employees.
$PCOR has raised more than $500M from investors including ICONIQ, Bessemer Venture Partners, Dragoneer, Tiger Global, and D1 Capital. Procore was valued at $5.1B as of April 2020.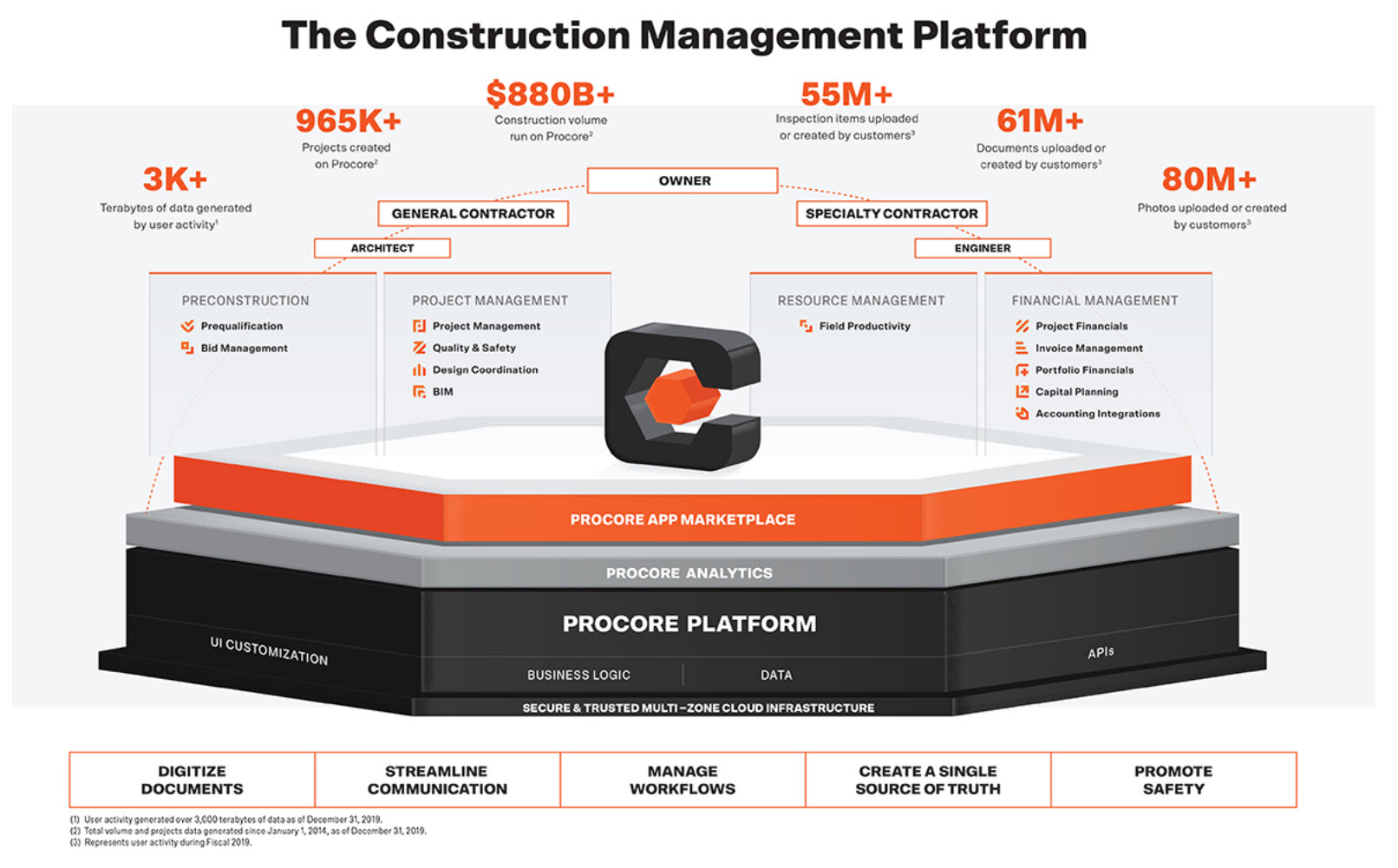 $PCOR prices its products by seat, module and project, which is traditional SaaS (like $CRM).
$PCOR sells to the "Buyer" of the project primarily–the Owner, General Contractor, or sub contractor. Once this project owner pays for the services, all their intra- or inter-enterprise collaborators can use the platform for the duration of the project.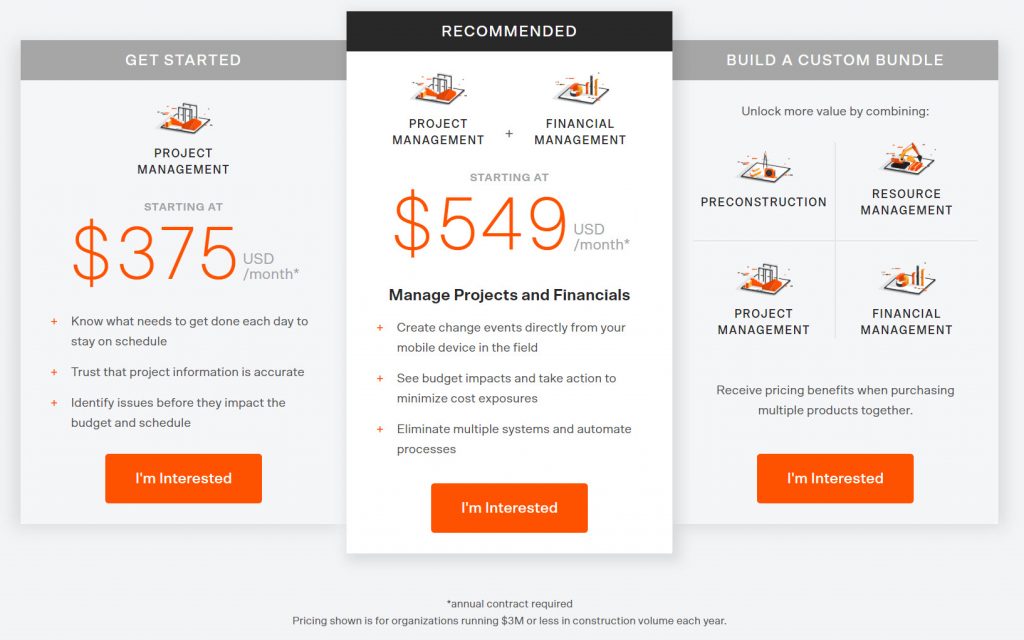 Market
Construction is a large $10T market, but the software market is about $3B annually with a very large set of fragmented products and tools.
7% of the world's workforce is employed in construction.
Metrics
$PCOR revenues for 2021 will likely be $475M (+20% YoY) and valuation is rich at 17X 2021 revenues with low growth.
$PCOR net retention rate was 121% in 2018 and 117% in 2019, but dropped to 107% in 2020.
Gross retention rate through the pandemic was ~95% in 2020, meaning customers reduced spend but did not leave the platform.
2019, $PCOR RPO (Revenue Performance Obligations) was ~$250M and grew to ~$310M at the end of 2020, +23% YoY.
$PCOR has 82%-84% Gross Margin, with 43% spend on Sales and Marketing. Long term operating margins are expected to be 20% -25%.
Pros
Construction industry is fragmented and not digitized yet, so opportunity is large
$PCOR has built a great ecosystem of partners and apps
Growth by acquisitions has been consistent for $PCOR
Cons
Very competitive landscape for construction software with over 100 small companies besides $ADSK, $ORCL
Not a profitable company and $PCOR is losing a lot of cash
Revenue in 2020 decelerated QoQ significantly so this is still a macro economics dependent software company.
Very rich valuation at 17X 2021 revenues at 20% revenue growth YoY and not close to profitable.
Analysis
While I like SaaS companies in general with decent valuations, this is a very easy pass for now, for me. Revenue growth is slow (given the industry) and while it could grow faster in the future, I would like to wait for proof that revenues can grow over 40% before I am willing to jump in at this valuation.
$PCOR – very likely will trade much lower after the first lockup and I see shares going not much higher for 6 months – they might even get to about <$4B valuation ($40 / share) by Dec 2021.