Global-E Online Ltd. $GLBE, a white-label e-commerce software platform that enables cross-border retail for retailers went IPO at $25, raising $375M at $3.5B Market Cap
The company was founded in 2013 in Israel, by CEO Amir Schlachet, COO Shahar Tamari and CRO Nir Debbi.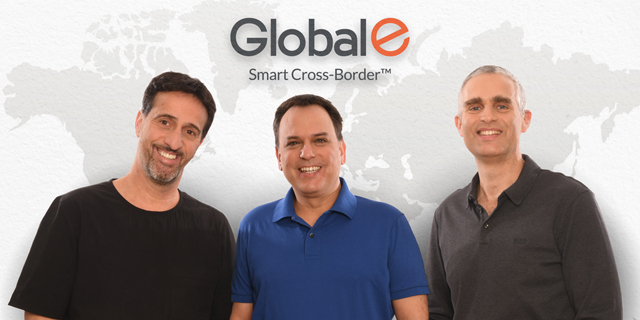 Global-E has raised $114M in 6 financing rounds, the most recent of which was last June 2020.
Global-E is a software platform that enables retailers to sell internationally in a seamless, localized shopping experience. Global-E operates largely as a "white label" solution. $GLBE automates local language support, payments, shipping, and website traffic acquisition.
$GLBE has 300 employees, mainly in Israel and the UK. 59% of Global-E's customers in 2020 were in the UK.
Financials
$GLBE GMV (Gross Merchandise Volume) grew by $211M in 2020 to $774M (+61%) with a $3.9M net profit after a net loss of $7.5M in 2019.
$GLBE 1Q21 guidance implies 130% YoY growth in GMV.
$GLBE revenues were ~$39M, ~$66M, and ~$136M during 2018, 2019, and 2020, implying 70% and 107% YoY growth.
$GLBE gross margin was 22.2%, 28.3%, and 31.9%, during 2018, 2019, and 2020.
$GLBE EBITDA margin was -26%, -7%, and +9%, during 2018, 2019, and 2020.
$GLBE valuation: 11.5x on 2022E revenue and approx. to 35.0x 2022E Gross Profit. This is a good valuation for a company growing at 60% and 172 DBNER.
Business Model
$GLBE business model is a volume-based revenue model, driven by shopper order activity on its merchants' websites.
$GLBE merchant base has increased from 161 in 2018 to 283 in 2019 and 442 in 2020, implying 175% and 56% YoY growth,
$GLBE DBNER Net Dollar Retention Rate — for the years ended December 31, 2018, 2019, and 2020, NDRR was 153%, 134%, and 172%, respectively.
$GLBE Gross Dollar Retention Rate has stayed over 98% since 2018, implying low churn among existing customers,
In April 2021, Global-E announced an agreement with $SHOP (Shopify) making its platform services available to certain Shopify merchants through Shopify's e-commerce platform.
$SHOP (Shopify) will receive a take rate off of the GMV transacted via Global-E, and Global-E facilitates cross-border transactions for a select subset of Shopify customers. $SHOP owns >5% of $GLBE.
Approx. 59% of Global-E's revenues came from the U.K., 25% from North America, ~16% from the European Union countries. Of the 442 merchants on its platform, ~53% were located in the United Kingdom, while 33.0% and ~12% were located in North America and Europe, respectively.
Risks
a) Customer concentration $GLBE largest merchant represented ~20% and 15% of total GMV and generated 25% and 18% of total revenues during 2019 and 2020 respectively.
b) Global-E's competitive landscape is quite diverse and fragmented from $CRM (Salesforce) to $BIGC (Big Commerce) and $SHOP (Shopify).
c) Long sales cycles: Typically 12 to 16 weeks on average
d) $DHL (DHL) is a large & majority shipping partner (and owns >5% of company).
$GLBE could generate CY21 and CY22 revenues ranging from $220mn to $230mn and $305M to $325M, implying approx. "60%+" and "30%" y/y growth respectively, with gross margin and EBITDA margin approaching ~35% and high teens, respectively, in 2022.
Analysis
While the valuation and business model are attractive the 30% guidance growth for 2022 is not exciting.
I am going to wait for a 3-6 months before I consider a new IPO position in $GLBE.