Noom an app to aid weight loss by building new habits, received funding from private equity firm Silver Lake ahead of an IPO. The company reached a value of about $4 billion in the funding round.
$NOOM was co-founded in 2008 by Saeju Jeong and Artem Petakov, a former Google engineer. Jeong and Petakov are now Noom's CEO and president.
$NOOM app asks users to track and log what they eat, weigh in daily, recall their goals frequently, and study nutrition, motivation, and decision-making, all in five-minute-per-day gamified, quiz-heavy lessons. It is similar to Weight Watchers or MyFitnessPal (free, owned by $UA Under Armour).
$NOOM is aiming to be valued at around $10 billion when it goes public.
$NOOM, which combines human coaches and artificial intelligence, markets its app to address the psychological roots of eating habits to help people make better decisions about nutrition.
$NOOM is backed by investors including Sequoia Capital, Kleiner Perkins, RRE Ventures, Qualcomm Ventures, WhatsApp co-founder Jan Koum and tennis star Serena Williams.
$NOOM has raised about $129M to date.
$NOOM workforce includes 3,000 coaches, 90% of whom are full-time employees.
Market
The weight loss market is about $75B growing at 4% YoY in the US alone, so the opportunity is large.
$NOOM uses a color-coded system to guide eating decisions.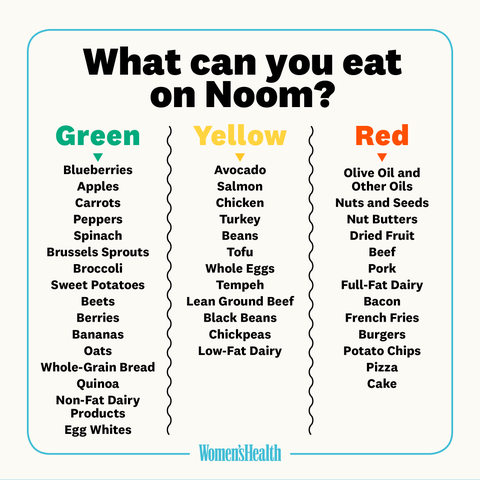 Membership averages $59 per month, though you only pay for the months required to reach your optimal weight. The expectation is that you'll slim down safely, by one to two pounds per week.
If all goes as planned, that weight loss should be sustainable because you'll be that much more informed and intentional about your diet.
$NOOM has its challenges as well with BBB (Better Business Bureau) complaining about many customers unable to cancel subscriptions, and there has even been a class-action lawsuit filed against the company. 
Financials
While little is known until the S1 filing, the company reported $400M in 2020 revenues and was growing at 100%. Since they employ a lot of consultants, I expect Gross margins to be high (70% – 80%) but operating margins to be lower. I also expect high churn rate among customers.
$NOOM Pros
Fast growth 100% YoY, revenue at scale $400M
High gross margins
In the wellness space there are few good apps that are still
$NOOM Cons
Growth due to Covid will taper off is the biggest risk. Although over 80% of people claim to have increased their weight while being at home during the lockdown.
Churn rate among users is a big concern
There are multiple free apps such as MyFitnessPal, but the human coaches helps keep folks on track.
Analysis
I am very intrigued to dig into the numbers for $NOOM. I think this will be a very interesting play in the health / wellness segment. I will update this blog post when we get more details on the S1 filing.