$MQ Marqeta will begin trading next week on Jun 10th. They are looking to sell 44.5M shares (+ 6.8M additional likely) at over $24 per share (significantly oversubscribed, so final price is going to be likely $30).
$MQ market cap will be $12B – $15B for 561 M outstanding shares. $DASH Doordash, Square $SQ – 70% of revenues for $MQ, and Klarna are customers.
$MQ IPO pricing range implies ~15X to 17.5X on 22E revenue and ~33X to 36X 22E Gross Profit. $AFRM and $AFTPY are comparable, but $MQ gross margins are lower.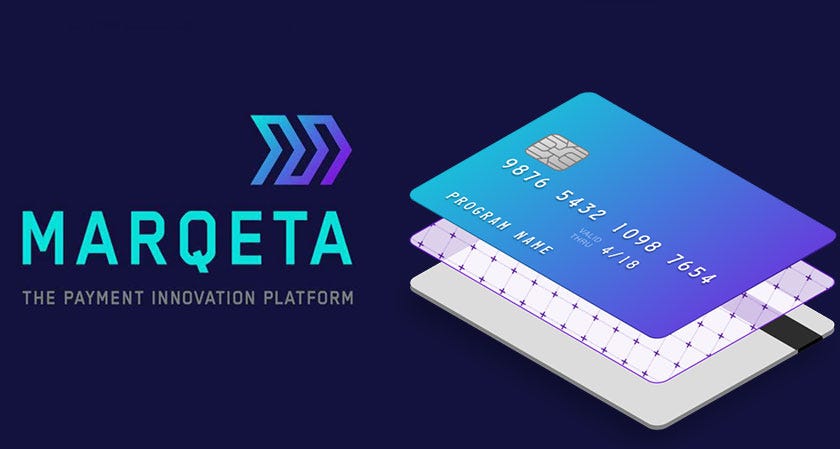 $MQ Marqeta is a #Fintech company that provides platform and APIs to allow companies to issue virtual or physical cards, process card transactions, and thus, efficiently manage payment programs.
$MQ Marqeta allows companies to offer Visa or Mastercard payment products to customers without having to deal directly with a traditional bank.
On the back end, $MQ Marqeta itself handles the work with banks; its bank partners include Sutton Bank of Ohio, which accounts for nearly all of Marqeta's business, and MetaBank of South Dakota.
$MQ Marqeta's top customers include $SQ Square, $UBER Uber, $DASH Doordash, Instacart, $AFRM Affirm, Klarna, $COIN Coinbase, and Marcus by $GS Goldman Sachs.
$MQ will raise $1.2 – $1.5B at the IPO, at $12B – $15B. $MQ has raised over $500M from multiple investors since its founding in 2010 by CEO Jason Gardner.
$SQ and $UBER own warrants to buy $MQ stock.
$MQ Marqeta makes money by charging a fee on payment transactions, based on the interchange fee system that payment processors like $V Visa and $MA Mastercard use. The vast majority of their revenue comes from interchange fees, with some additional revenue from processing fees.
$MQ total net revenue was ~$143M and ~$290M during 2019 and 2020, implying +103% YoY growth. Net revenue growth has accelerated to 123% during 1Q21.
$MQ gross margins are in the 40% – 45% and 20% EBITDA margins long term.
Pros
Growing customer base, strong revenue traction and tremendous growth.
Customer and processing concentration: $SQ is 70% of their revenue, and issuing bank Sutton Bank is 97% of processing volume.
$MQ faces competition from Stripe and $ADYEY Adyen and many other less sophisticated businesses.
Analysis
I like $MQ transaction fee model, its moat on the API and usage, but think the IPO will have a ton of hype which will raise its short term price. In #Fintech I still like $SQ Square $AFRM Affirm and $SOFI SoFi more and $PYPL Paypal, $COIN Coinbase, $FSRV Katapult as well.