$BLND Blend Labs, a SaaS company providing loan management to banks and financial institutions filed to go public. It last raised $300M at $3.3B valuation in Jan 2021.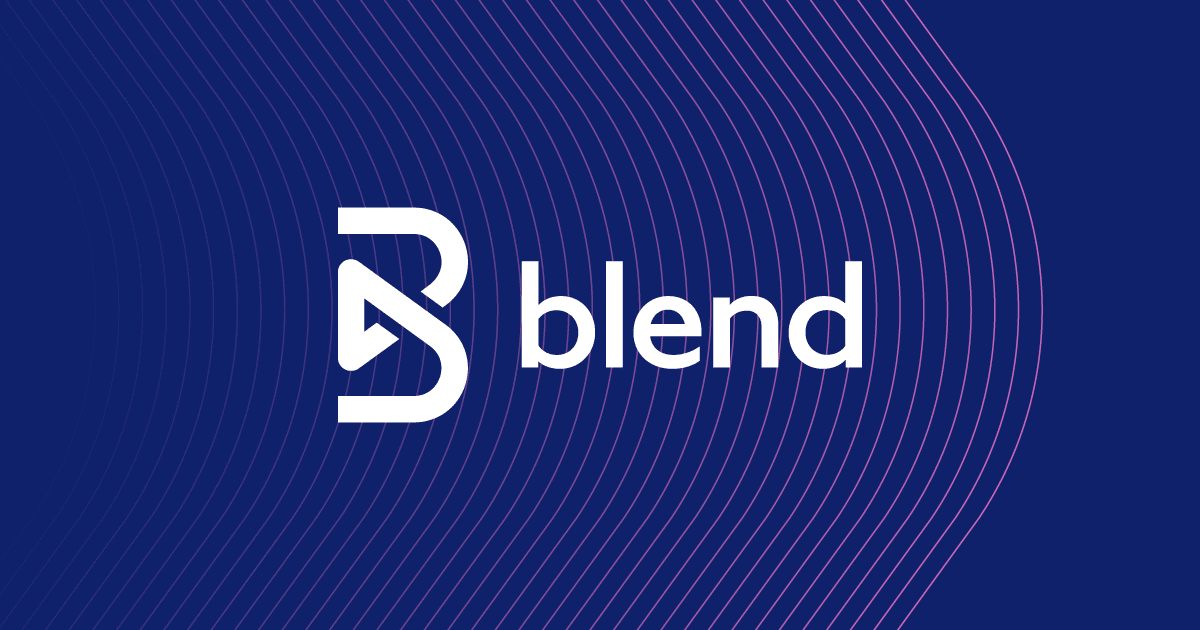 $BLND provides a "white label" loan processing software application to banks. It helps them offer mobile & web ready, simple to use and easy to deploy loan products quickly – from mortgages and auto loans to home equity and personal loans.
Nima Ghamsari founded $BLND in 2012, while based in San Francisco. He was an early engineer at $PLTR Palantir and graduated from Stanford in 2008.
$BLND Most banks will either choose to build loan management and automation products themselves or can use a platform (with multiple loan offerings) such as Blend.
The reason banks choose platforms such as Blend is because of the constant changes on both the regulation as well as the technology side. Blend is less expensive for small and mid-sized banks than their own internal development teams.
This is similar to retail companies buying $SHOP Shopify or $BIGC Big Commerce over building their own eCommerce site.
$BLND can effectively implement "top-tier" verification services, algorithms, and data sets into their "out-of-the-box" products.
Blend lets financial institutions design user journeys built on an extensive component library. This means that lenders can begin with a fleshed-out product template and then swap out workflow components as needed. Each organization has control over design elements, while data services and data services remain fully integrated.
Another key aspect of their technology is the out of the box integration with 3rd party systems. They have over 1300 integrations, making it easy for institutions to quickly deploy loan products for customers.
$BLND has over 291 customers, with 31 of the top 100 financial institutions and 24 of the top 100 non-bank mortgage lenders as customers. 18 customers spent more than $1M annually which is 53% of revenue and top 5 customers accounted for 20% of revenue.
$BLND charges customers a subscription fee based on amount of loan processed.
The market for $BLND is about $33B – software spend by financial institutions on loan products.
Metrics
DBNER is very high at 162% and their revenue growth rate is tremendous at 98%. $BLND currently processes about $5B in loan volume daily. Gross margins are 68%.
Financials
$BLND grew revenues 90% from 2019 to 2020 – from $50.7M to $98M. Net loss for 2020 was $74M, so they are also losing a lot of money.
$BLDN acquired Title365 to provide title commitments and streamline home mortgages process in March 2021. Title $212M in revenue, which is separate from the core $BLND revenues. $BLND has taken a loan of $225M to acquire Title365.
$BLND competes with Roostify, Cloudvirga, Figure, Turnkey lender. Some customers may use Plaid for portions of what Blend Labs does.
$BLND valuation is still unknown, but likely at $5 – $6B given they raised at $3.3B in Jan 2021. At $5B in valuation they will be 52X EV / LTM – which is high, but in line with other high growth SaaS and cloud companies such as $SNOW and $CRWD, but without the scale.
Risks
Concentrated voting power with founder (typical of many software companies going public these days).
Some customer concentration of revenue – 5 customers make up 20% of revenues
Distraction from core business given the recent acquisition of Title365.
$BLND Blend CEO has been given a "potential" $10B package in stock that will vest if the stock price stays over $13, $21, $67 and $130. These vest over 15 years.
Analysis
$BLDN makes my 1% of SaaS companies list, with 162% retention, nearly 100% growth, and while revenue of $90M is not large, post the acquisition of Title365 they will be over $300M in revenue growing at 60-70%. I will likely take a position if the valuation is reasonable at $5B – $6B.