$FRSH I first met Girish Mahtrubootham (Founder & CEO of Freshworks) in 2010 just a month after he started FreshDesk. We met at Infinitea Cafe in Bangalore. He had left Zoho, his previous employer to start his new venture FreshDesk.
Through the years I kept in touch via WhatsApp messages and emails to see the remarkable success story he created. This week $FRSH filed to go public, showing $308M in LTM revenue growing at 49% YoY. IT was last valued at $3.9B in Nov 2019. Expect a $7B – $12B valuation at IPO.
$FRSH makes Software-as-a-Service solutions for businesses to help them with sales, customer service and help desk automation.
The Customer Relationship Management (CRM) market is a $120B worldwide opportunity, with 100s of companies, most notably $CRM (Salesforce), $MSFT (Microsoft Dynamics), $SAP (SAP), $NOW (Service Now), and $ORCL (Oracle) dominating the enterprise segment.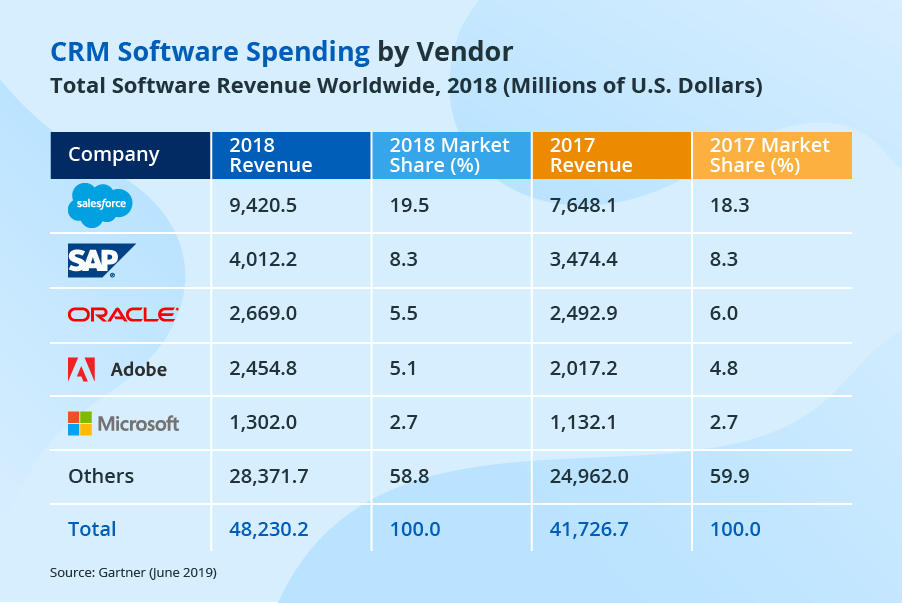 In the Small and Medium business (SMB) segment, there are many other competitors including $ZEN (Zen desk), $HUBS (Hubspot) and many others who compete with $FRSH
In the Gartner magic quadrant from May 2021, $FRSH Freshworks is named as a Visionary, with the large companies occupying the "Leader" category.
$FRSH has 52K customers worldwide, and in 2020 reported $250M in revenue and $57M in losses. With 80% Gross margins, sustained growth over 10 years and a global presence, this stock should do well given good market conditions.
$FRSH operational metrics: DBNER (Dollar Based Net Expansion Rate) is 118% and while CAC and LTV metrics are not shared, the cost of sales and marketing is 45% of revenue. Over 11K customers spend more than $5K per year on their software.
The company is spending significantly in marketing to attract customers. Churn among customers certain industries which were affected by Covid was higher is what the company shared.
$FRSH company culture is explained using the acronym CHAT – Craftsmanship, Happy work environment, Agility with accountability and True friend of the customer. In addition they use the word Kudumba (family) which binds the team together.
$FRSH Competitors: $HUBS is growing at 30% YoY with $808M in 2020 revenue and is valued at $30B, while $ZEN is growing at 25% YoY with $1B in 2020 revenue, valued at $15B. At $7B in valuation, the company will be valued at 22X NTM EV/Revenue and will be in the mid point of valuation for SaaS companies at 50% growth. At $12B in valuation, it will be valued at 38X EV/NTM, making it among the top 5 richest valued companies in the SaaS space.
$FRSH largest shareholders currently are Tiger Global (26%), Accel India (25%) and Accel USA – Sameer Gandhi (25%). While founder Girish owns 7.8%.
I am going to buy $FRSH shares at IPO depending on the price and hold for a long period. I personally know Girish well, and few others members of his team as well are close friends. I expect them to continue to execute well.