$OAKS Acorns, a consumer banking, savings and investment company has agreed to go public via a SPAC $PACX for $2.2B. The company did $71M in 2020 revenue and is growing at over 70% YoY.
$OAKS / $PACX will have $465M cash for the company post the merger.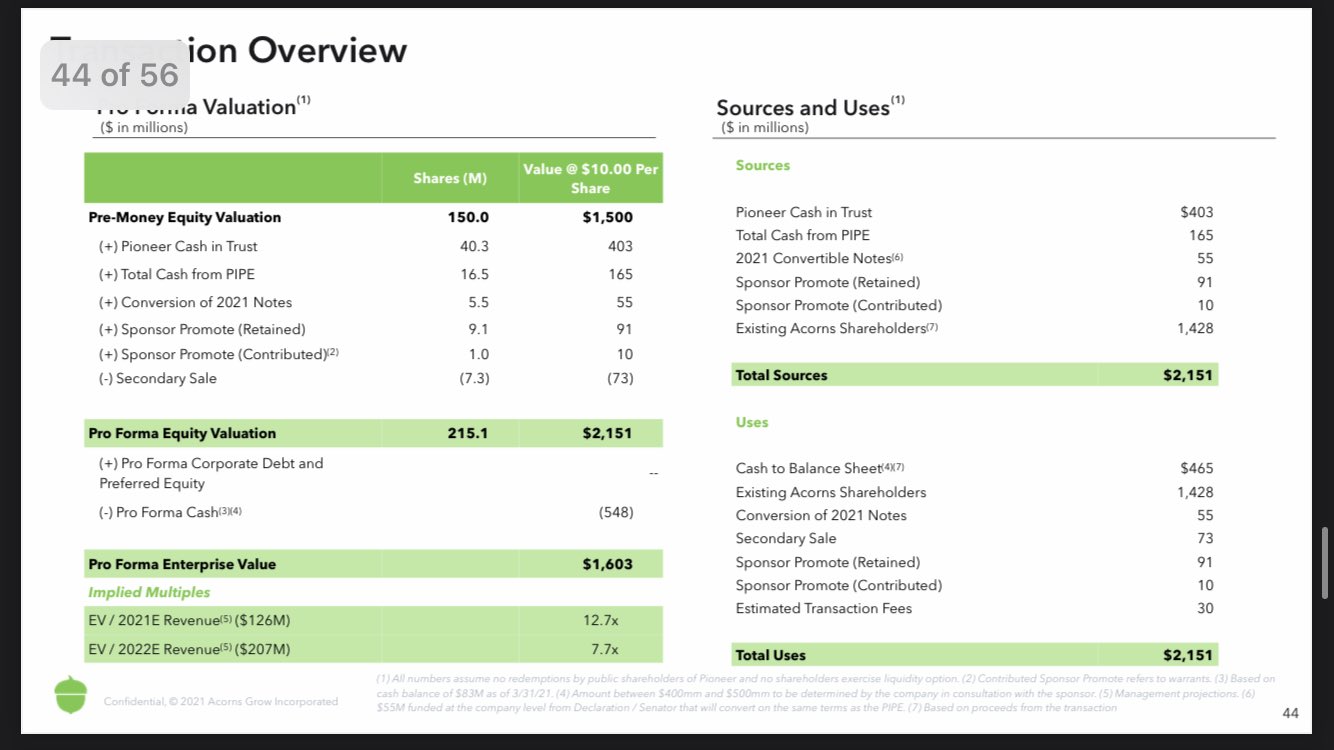 $OAKS Acorns doesn't allow its 4+M users to buy or sell individual stocks. Instead, it helps them build balanced portfolios for the long term via its signature service, which deposits users' spare change into index funds.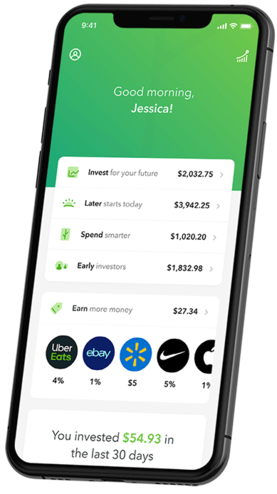 $OAKS Launched in late 2014, Acorns helps users invest in stocks and bonds and operates on a subscription-based model. It has 4M subscribers.
$OAKS / $PACX Acorns. The Irvine, California-based company counts $PYPL PayPal, BlackRock $BX and Comcast Corp among its investors.
$OAKS Acorns said that they aim to pass along 10% of their respective positions in the new company to eligible customers through a share-ownership program.
$OAKS grew to over $71M in revenue +70% YoY and is expected to continue to grow at that rate in 2021. At 17X 2021 revenues for 70% growth, this seems like a good value, especially since this is more like a SaaS business, but I think shares wont head higher until 2H 2021.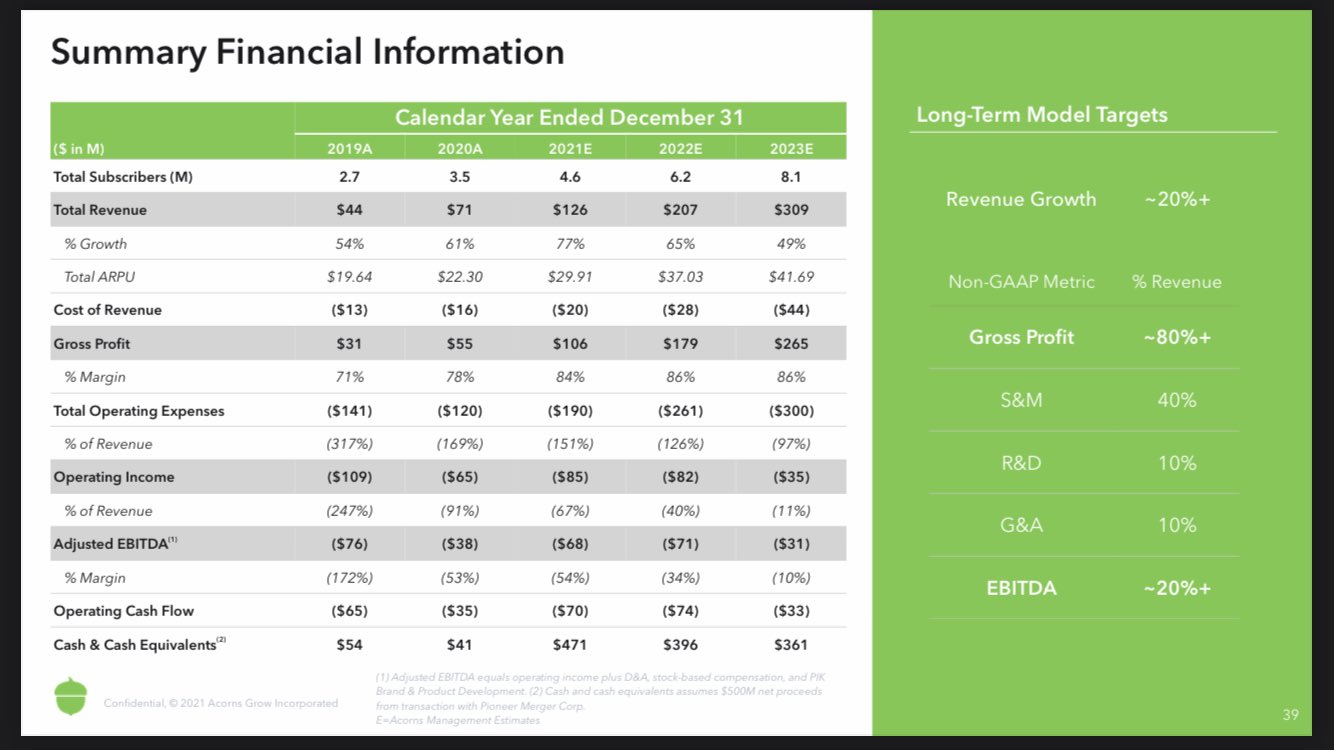 Comparable valuations are higher, but Acorns $OAKS will suffer from SPAC rejection for the near future. Most investors are staying away from SPACS at the present moment, so I expect shares will head to between $7 – $9 post merger.